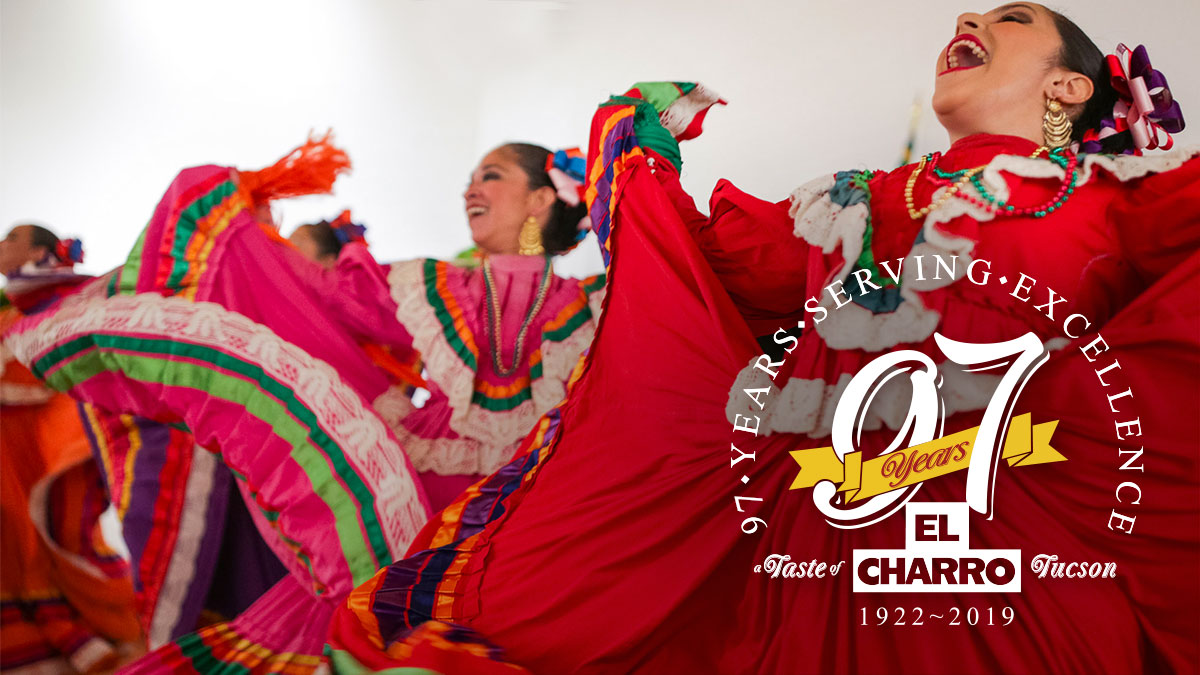 18 Jul

Diez y Seis and El Charro's 97th Birthday Celebration

When:

September 15, 2019 @ 4:00 pm – 9:30 pm

2019-09-15T16:00:00-07:00

2019-09-15T21:30:00-07:00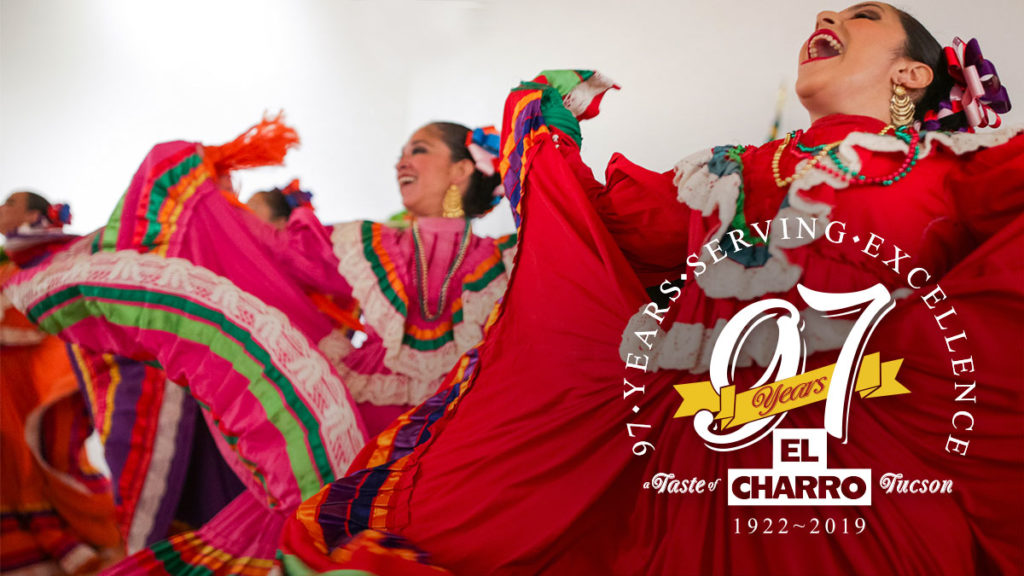 Every September 16th, Mexico celebrates Día de la Independencia or Mexican Independence Day and September 15th as the day Father Miguel Hidalgo is believed to have made the cry (grito) of independence from Spain (El Grito de la Independencia) in the town of Dolores, in the north central part of the Mexican state of Guanajuato. Hidalgo helped Mexico fight for its independence and this effort is celebrated each year during Fiestas Patrias.
Similarly, another bit of local Tucson history is celebrated every September 15th when El Charro Café celebrates its annual anniversary of doing business in Tucson, AZ. Started in 1922 by Monica Flin, the legendary Woman-owned café operated by Monica's niece Chef Carlotta Flores turns 97 years old this year!
So to celebrate both events, this year on Sunday 9/15 and Monday 9/16 our Sí Charro! family of brands celebrates Diez y Seis and El Charro's 97th birthday with a shot of tequila for you to make your own "grito" whenever you order one of our delicious "Bandera" recipes dressed in the Mexican flag colors of red, white, and green.
El Charro Café: Bandera Enchiladas or Carnitas Relleno Bandera
Charro Del Rey: Seafood Enchiladas Bandera
Charro Steak: Pollo Asada Bandera Style
Charro Vida: Enchiladas Bandera de Planta (vegan enchiladas)
Viva Sí Charro!